I've lived with major depressive disorder since I was 11. While studying abroad in college, I volunteered at a women's prison in Ecuador amid a political uprising, and the inhumanity and terror I witnessed there left me with PTSD on top of my lifelong depression. I started drinking more and at times felt such heaviness that I could barely roll over in bed. It was like I was tethered to the ground.
When I moved to Oakland, California, in my early 30s for a fresh start, I began trauma therapy and substance use recovery, and started hiking through the Bay Area's redwood forests by myself. At first, I hiked just to delay having that first drink in the evening. Though I got freaked out being alone out there—especially after dusk—I was struggling so much to get by that being by myself was all I could handle. I had to move slowly and take lots of breaks, but the redwood trees gave me confidence that I had a shot at healing.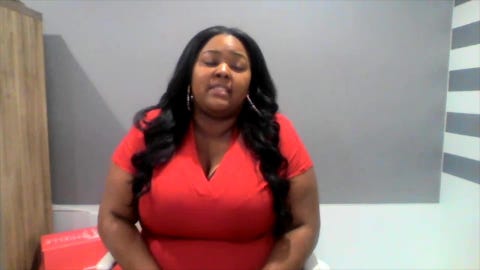 I became my best self in the forest. With each hike, I was overcoming the immobility of depression, and I felt like I had agency over my life. I've never been a spiritual person, but hiking helped ground me and connect me to something bigger than myself—specifically, the redwoods. During my five years in Oakland, hiking alone (along with continued therapy and support from my recovery program) helped me learn to live with depression and stop drinking one day at a time.
Earlier this year, I moved to Asheville, North Carolina, where my adventures have continued—though now I do a lot more hikes with friends (and my dog!). Depression is still a part of my life, but I have debilitating days much less often. I no longer feel stuck to the ground: These days, you can find me exploring the ridgelines and grassy balds of the Blue Ridge Mountains.